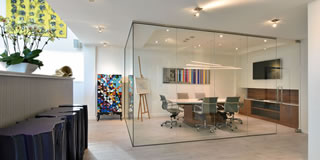 PRAXIS ARCHITECTURE
Praxis is about unique uplifting and practical solutions. Innovation balanced with common sense. Through negotiating the conflicting requirements of site, climate, regulations, technologies, financial aspects and functionality we generate a design diagram that represents the synthesis of these forces, and develop this diagram into a cohesive and clear architectural language .
Praxis is a collaborative design studio based in Miami, Florida.  Working in collaboration with our clients, consultants, contractors and fabricators we search for appropriate solutions for each project. Our work is focused on resolving fundamental problems of space, light, constructability and order, rather than developing a unique stylistic architectural language.
Our practice has developed around constant themes of applied research and exploration in the tradition of tropical modernism, essentially finding solutions appropriate to our tropical location and appropriate for our time;  such as dissolving boundaries between outdoors-indoors; creating an integrated approach that includes landscaping, architecture and interiors; creating casual environments that exude sensual elegance and appeal to the all the senses and exploring the possibilities of spatial perception in our changing tropical environment.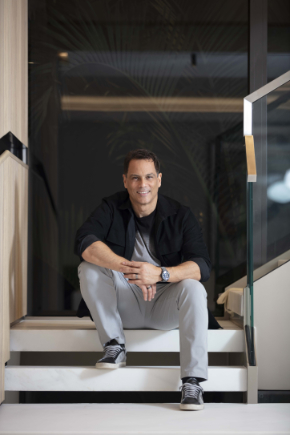 JOSE L. SANCHEZ, AIA, LEEP AP
Born in Dominican Republic, he grew up in environments where distinctions of outdoors/indoors are blurred and passive energy design techniques are the norm, developing a passion for tropical architecture and a deep appreciation of nature early on. He obtained a degree in Architecture at UNPHU, in Santo Domingo. He was a competitive swimmer for over a decade and spent time regularly outdoors practicing watersports.
He started his career as an architect in NYC, where for 13 years he developed his design skills and keen eye. Complementing his vision of tropical architecture with conceptual rigor and minimal abstraction.
After earning a Master of Architecture in Design and Urban Development from Pratt Institute in Brooklyn; He advanced to hold leadership positions at top NYC architectural firms. At his last post, with Perkins Eastman Architects, he was responsible for the design of complex projects throughout the Northeast and abroad. He started practicing architecture as registered architect in New York and New Jersey.
His Immersion in the world of art and design, including independent art studies at Cooper Union, has been critical to his work and approach to architecture. A process that starts with observation, and it's based on clarity of thought and forceful design.
He relocated to Miami and founded Praxis Architecture in 2003 in Wynwood and pioneered in the city's residential architecture transformation into a more authentic expression of our time and place.